Rodney is the founding and lead pastor of OneLife Church and serves as a member of OneLife's Ministry Leadership Team. Rodney has a passion for teaching, church planting, and helping people discover Jesus and how their one life can make a difference. He and his wife Harrison have been married since 2008. They have 3 children: Mariclaire, Aaron, and Charlotte.
Frankie serves as Pastor Rodney's assistant, working virtually from Ludowici, GA where her husband Byron is also a pastor. Frankie oversees much of OneLife's administrative work, manages our phone system, and oversees Pastor Rodney's email and scheduling.
Campus Assistant / Finances
Jamie is responsible for the accounting and bookkeeping at OneLife. She also leads the first impressions teams at OneLife's North Campus in addition to leading many of OneLife's women's events throughout the year.
North Campus Pastor / Creative & Multisite Director
Tyler is one of OneLife's other founding staff members and member of OneLife's Ministry Leadership Team. He has served as Creative Director since 2009 and has since taken on the role of our North Campus Pastor and Multisite Director - overseeing ministry across all of our campuses. Tyler and his wife Lisa have been married since 2009 and have 2 twin boys: Clark & Jordan.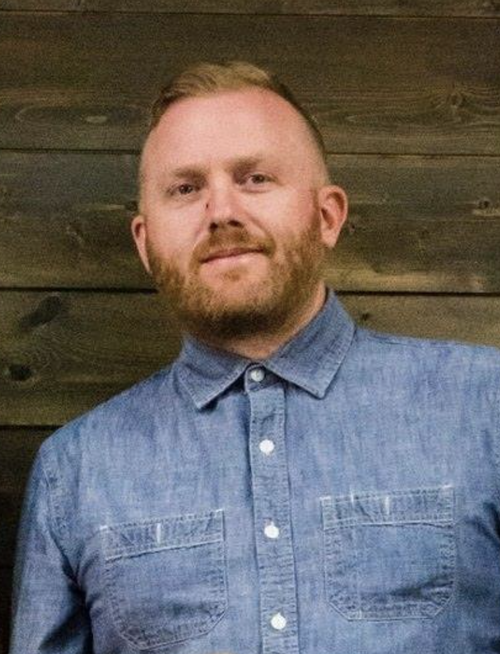 Chris is OneLife's newest staff member, serving as the pastor of OneLife's East Campus. He spent nearly a decade pastoring in the Kingsport/Johnson City area before moving to Knoxville in 2021 to join OneLife's staff. Chris and his wife Kristen have been married since 2010 and have 3 children: Moriah, Jordan, and Judah.
Mia oversees OneLife's kids and students from birth to graduation. She provides vision and direction for our Kid City staff at each campus and works alongside our Student Director to lay out milestones for our OneLife students. Mia has served in family ministry for over 25 years and has a passion for leading the powerful partnership between the church and the family.
OneLife Students Director
Matt leads our middle & high schoolers through OneLife Students. From Wednesday night student groups, to special student events, trips & camps, to big life events like transitioning to high school and graduation, Matt pours his life into the development of these students and is passionate about seeing them become men and women who love Jesus!
North Campus Preschool Director
Kristen leads the preschool ministry at OneLife's North campus. From birth until they move up to Kindergarten, she helps kids experience Jesus at an early age. Kristen also does an amazing job partnering with parents for all the early milestones in their children's lives.
North Campus Elementary Director
From Kindergarten until they graduate from 5th grade, Khaley has the awesome task of helping elementary students discover Jesus and how their one life can make a difference where they live, learn, and play. With several elementary kids of her own, Khaley is amazing at connecting with kids on their level and partnering with parents to do the same.
Aaron has been playing music at OneLife for over a decade and has been an experienced musical talent for even longer. He leads and develops the worship teams at our campuses, plans services, and much more. Aaron is passionate about creating worship experiences that help people discover Jesus.
That's it? Nope, not at all!
In addition to OneLife's staff, we have an incredible team of volunteer leaders that make the ministries of our church possible. We couldn't do it without them!
East Production & Worship Director
Ministry Leadership Team & East First Impressions Director
Ministry Leadership Team & North Parking Team Leader
North Connections & Prayer Team Leader
North Worship Coordinator
North Production Director